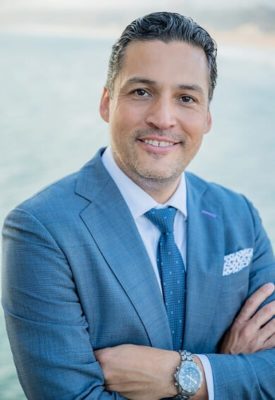 In 2004 Ryan began his Real Estate career in Los Angeles after a successful corporate & private consulting career in Marketing & Business Development. In 1999, at the age of 23, he earned his MBA at the University of Arizona's Eller School of Business acclaimed Center for Entrepreneurship with the goal to own a successful business. Fresh out of school he accepted a Brand Marketing position with a Fortune 100 Company, and soon lead a large team responsible/accountable for a massive close-to 9 figure budget. In 2002, Ryan began a private consulting business, which lead him back to Los Angeles, where he was born and raised. Shortly after his return he witnessed some undesirable results with a few real estate transactions that close friends and direct family had experienced. It was then he decided to earn his Real Estate License with to goal to provide unparalleled service, care, professionalism and expertise to his clients.
Almost immediately, Ryan's marketing & technology expertise enabled him to work with some of the most successful Realtors in the business, not just in Los Angeles but Globally. Within his first 5 years, Ryan's Real Estate experience grew by him providing service to everyone from 1st-Time-Home-Buyers to Celebrities to Business Managers to established Developers & Investors. Additionally, since 2005 Ryan has represented clients across Los Angeles in Commercial Leasing and Sales, from Retail to Office Space to Industrial to Food Service to Mixed Use…including business opportunities. From 2011 to 2015, he partnered to grow a brand-new Property Management company to over 2500 residential units and 300,000 sqft of commercial space, earning the position as COO.
Ryan's fun loving personality, witty humor, clear/consistent communication, and no-nonsense approach to business, keep his clients continually referring him business. Ryan truly believes that all his combined business/life experience along with sincerely caring about his clients and their investments/happiness is what makes him successful, and the Best Choice for All of Your Real Estate Needs.
Along his journey, Ryan is most proud for the opportunities he has had to serve others, his community, and the Realtor organization. He has served as a mentor for over a decade to those in and outside the real estate community. Ryan's philanthropic spirit is sincere & unmatched, and you will know that about him if you have spent any time around him. He says he feels best when he can improve the happiness, success, and quality of the lives of others.
Current/Recent Servant Leadership
* 2021
Immediate Past President + Government Affairs Vice Chair | Greater Los Angeles REALTORS®
Region 17 Vice Chair + C.A.R. Liaison to NAR MLS Ctte | California Association of REALTORS®
Board of Directors, Political Advocate + MLS Policy Ctte | National Associations of REALTORS® (2019-2022)
Co-Chair Government Affairs Advocacy Ctte + Board of Directors | Los Angeles County BizFed
Ambassador + Board of Directors | West Coast Cares – Homelessness Non-Profit (2018 – Present)
Ambassador + Mentor | Children's Lifesaving Foundation (2010 – Present)
* 2020
Realtor® of the Year | Greater Los Angeles REALTORS®
Young Professional of the Year | California Association of REALTORS® Young Professionals Network
Vice-Chair President's Forum+ Board of Directors | California Association of REALTORS®
Board of Directors | Los Angeles County BizFed
Board of Directors +YP Committee Co-Chair | Santa Monica Chamber of Commerce (2018-2020)
Lead Volunteer | Santa Monica Homelessness Steering Committee (2018-2020)
Local Business Political Advocacy Liaison | BizFed Los Angeles (2018-2020)
* 2019
President-Elect | Beverly Hills Greater Los Angeles Association of REALTORS®
Vice-Chair MLS Policy + Board of Directors | California Association of REALTORS®
Cadet, Community Police Academy | Santa Monica Police Department
Chairman's Award Recipient | Santa Monica Chamber of Commerce
* 2018
Treasurer + Chair, Strategic Planning & Finance | BH/Greater Los Angeles Association ofREALTORS®
Vice-Chair Young Professionals + Board of Directors | California Association of REALTORS®
President/Chairman | Montana Avenue Merchants Association, Santa Monica (2016-2018)